contact page to message our Therapists directly to set up an appointment.
Please use our
---
Alison Rowe DipCouns Registered Member MBACP

Telephone 07392 839481 or send a message via the contact page
Hello and welcome.
As a counsellor I offer individuals a confidential opportunity to explore personal and relational issues in a safe and comfortable environment.
Often our behaviours and ways of being, that have been useful in the past, no longer serve us well in our current lives. Counselling can be a space to gain an awareness into what is keeping us stuck in unhelpful patterns of behaviour, exploration of which can give us a new perspective and understanding. Developing a greater understanding and awareness of ourselves can increase our sense of freedom, with new choices and possibilities arising, and a sense of clarity in how to move forward and live a more fulfilling life.
I provide a space in which you can truly be yourself, without a fear of judgement or expectations and demands being put upon you. I believe counselling will take as long as it needs and for this reason I offer short and long-term counselling within my practice. My theoretical approach is Humanistic and Integrative, which means I use several distinct models of counselling, all of which are client-centred and non-directive.
I am a registered MBACP Counsellor and committed to working within the British Association for Counselling and Psychotherapy's Ethical Framework.
I have a number of years' experience working with individuals from different age groups, cultures and backgrounds. I completed an Advanced Diploma in Counselling and Psychotherapy in 2008 and a further Diploma in Humanistic and Integrative Counselling with the Bath Centre of Psychotherapy and Counselling (BCPC) in 2017. I have trained with 'BRIEF' – Solution Focused Practice and attended courses in working with building resilience and self-esteem. I have recently completed a Post Qualifying Diploma in Counselling Children and Young People. I am also a trained Cruse Bereavement Care volunteer.
Within my private practice, I offer individual counselling to young people and adults. Please feel free to contact me should you want to discuss further and arrange an initial meeting.
Sessions are 50 minutes and cost £40 per session.


---
Tracey Kassulke DipCouns Registered Member MBACP

Telephone 07877 218525 or send a message via the contact page.
I am an experienced and qualified counsellor. I believe it is very important to feel comfortable working with a counsellor with whom you have a relationship built upon trust, openness and honesty, where you can feel accepted without judgement. I offer an initial free consultation where we can discuss any questions you may have around counselling. This is important so we can identify together how therapy can be useful to you. Additionally, in the first session, I explain how I work (for example confidentiality, cancellations, fees) and what you can expect from me.
It is often easier to talk about our own issues or a relationship problem with a person (Counsellor) who is independent from friends and family. Life's events can be difficult to deal with at times, including such things as relationship break down, work stress, bereavement, health issues, panic attacks, low mood and dips in confidence or self-esteem. My aim is to offer a safe and supportive environment where you will feel able to freely talk about the issues that brought you to counselling.
I practice as an integrative counsellor, which means that I work with many therapeutic techniques and methods to suit the individuality of my clients. These techniques include CBT, solution focused and mindfulness. I have many years of experience counselling in a variety of settings including NHS and private practice, adult and children's charities, schools, colleges and the Sexual Assault Referral Centre. I am a registered member of the British Association of Counsellors and Psychotherapists (BACP), my counselling work is overseen by this regulatory organisations code of counselling ethics and standards.
I work with adults and young people from the age of 13 years upwards. I am fully insured and have DBS clearance.
I welcome trainee/student counsellors and I can offer concessions while you are undertaking your own counselling training.
Sessions are for 55 minutes and are £40 for adults and £30 for 13-18 year olds.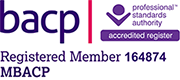 ---
Diane Warburton DipCouns MBACP

Telephone 07752243692 or send a message via the contact page.
I am a qualified Counsellor with a wide range of experience having worked within two NHS trust settings, Employment Assistance Programs, an Alcohol addiction charity and having a long established private practice working with people experiencing anxiety, depression, trauma, addictions, relationship problems, loss & bereavement, self-harm, challenging life transitions and complex emotional difficulties.
People are individual and my way of working is from a person – centred perspective, I believe a good therapist- client relationship is essential for real progress to be made and more importantly sustained for the future.
It is important to have the conditions of trust, confidentiality, respect, honesty and integrity offered by a therapist and from this foundation, clients can then explore their own responses to situations without the fear of judgement and move forward in a more positive way.
Whilst working in sessions I also draw upon other models of therapy to support clients needing the knowledge and skills to manage difficult emotions, anxious feelings and to enhance better communications. These therapies are based upon an understanding of CBT (Cognitive Behavioural Therapy), Transactional Analysis, Mindfulness, Solution Focused Therapy and Mentalisation Based Therapy.
If you have been considering accessing one to one support please contact me for a free initial appointment. In so doing you may grant yourself the opportunity of deciding if this is the step that you need to take now and if I might be the therapist to support you on your journey.
Taking this step takes courage but as the Greek Philosopher, Socrates may have said, An unexamined life is not worth living.
Couples Therapy
I work with couples to support them in times of difficulty. Relationships are tricky and rarely perfect.
Sometimes happiness within relationships erodes away over a long period of time or sometimes a one off event destabilises the relationship.
I work with the aim to get couples talking together honestly and productively. We cannot make others change but we can be open to making changes in ourselves. With willingness from both parties to really hear what is being said, a relationship that may have been thought to be beyond repair can begin to regrow into a healthier more understanding and respectful place.
Please contact me to arrange a free initial session.
Further sessions are charged at £45