DipCouns MBACP
Telephone 07752243692
email: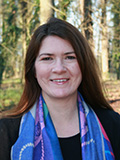 I am a qualified Counsellor with a wide range of experience having worked within two NHS trust settings, Employment Assistance Programs, an Alcohol addiction charity and having a long established private practice working with people experiencing anxiety, depression, trauma, addictions, relationship problems, loss & bereavement, self-harm, challenging life transitions and complex emotional difficulties.
People are individual and my way of working is from a person – centred perspective, I believe a good therapist- client relationship is essential for real progress to be made and more importantly sustained for the future.
It is important to have the conditions of trust, confidentiality, respect, honesty and integrity offered by a therapist and from this foundation, clients can then explore their own responses to situations without the fear of judgement and move forward in a more positive way.
Whilst working in sessions I also draw upon other models of therapy to support clients needing the knowledge and skills to manage difficult emotions, anxious feelings and to enhance better communications.  These therapies are based upon an understanding of CBT (Cognitive Behavioural Therapy), Transactional Analysis, Mindfulness, Solution Focused Therapy and Mentalisation Based Therapy.
If you have been considering accessing one to one support please contact me for a free initial appointment. In so doing you may grant yourself the opportunity of deciding if this is the step that you need to take now and if I might be the therapist to support you on your journey.
Taking this step takes courage but as the Greek Philosopher, Socrates may have said, An unexamined life is not worth living.
Couples Therapy
I work with couples to support them in times of difficulty. Relationships are tricky and rarely perfect.
Sometimes happiness within relationships erodes away over a long period of time or sometimes a one off event destabilises the relationship.
I work with the aim to get couples talking together honestly and productively. We cannot make others change but we can be open to making changes in ourselves. With willingness from both parties to really hear what is being said, a relationship that may have been thought to be beyond repair can begin to regrow into a healthier more understanding and respectful place.
Please contact me to arrange a free initial session.
Further sessions are charged at
£55 for individuals (1 hour)
£70 for Couples (1 hour and 15 minutes)