Please use our contact page to message our Therapists directly to set up an appointment.
---
Tracey Kassulke DipCouns Registered Member MBACP

Telephone 07877 218525 or send a message via the contact page.
I am an experienced and qualified counsellor. I believe it is very important to feel comfortable working with a counsellor with whom you have a relationship built upon trust, openness and honesty, where you can feel accepted without judgement. I offer an initial free telephone consultation where we can discuss any questions you may have around counselling. This is important so we can identify together how therapy can be useful to you. Additionally, in the first session, I explain how I work (for example confidentiality, cancellations, fees) and what you can expect from me.
It is often easier to talk about our own issues or a relationship problem with a person (Counsellor) who is independent from friends and family. Life's events can be difficult to deal with at times, including such things as relationship break down, work stress, bereavement, health issues, panic attacks, low mood and dips in confidence or self-esteem. My aim is to offer a safe and supportive environment where you will feel able to freely talk about the issues that brought you to counselling.
I practice as an integrative counsellor, which means that I work with many therapeutic techniques and methods to suit the individuality of my clients. These techniques include CBT, solution focused and mindfulness. I have many years of experience counselling in a variety of settings including NHS and private practice, adult and children's charities, schools, colleges and the Sexual Assault Referral Centre. I am a registered member of the British Association of Counsellors and Psychotherapists (BACP), my counselling work is overseen by this regulatory organisations code of counselling ethics and standards.
I work with adults and young people from the age of 13 years upwards. I am fully insured and have DBS clearance.
I welcome trainee/student counsellors and I can offer concessions while you are undertaking your own counselling training.
Sessions are for 55 minutes and are £40 for adults and £30 for 13-18 year olds.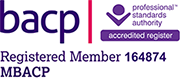 ---
Toni Ross DipCouns Registered Member MBACP

Telephone 07710 001955 or send a message via the contact page
I am a qualified Counsellor registered with the British Association for Counselling and Psychotherapy (BACP). I offer short and long term counselling for individuals. I am able to offer a space for people to discuss their problems and explore difficult feelings in confidence and without judgement.
We all go through difficult times and experience painful emotions. Sometimes we can resolve difficulties by talking with friends and family. However, this may not always be possible and you might feel stuck, isolated, confused or overwhelmed. It is at times like these that it can be helpful to seek support from a therapist who can provide a safe and confidential space to explore your thoughts, feelings and experiences.
Please get in touch if you feel I can help you move forward in your life.
I have a Diploma in Therapeutic Counselling and regularly attend CPD events to keep abreast of training and development. I have an enhanced DBS statement in working with young people. I use a variety of methods to engage with people who might find it difficult to verbalise and I tailor sessions to meet individual needs.
Over recent years I have worked with a broad range of adults and young people experiencing addiction, poverty, bereavement, psychosis, divorce, eating disorders, low mood and health issues. I have worked in a secondary school counselling service and with young people aged 14-19 from a variety of backgrounds as part of a Local Authority Counselling team.
Individuals: £40 per weekly session of 50 minutes. Initial session free of charge.
---
Melanie Holland Tucker DipCouns Registered Member MBACP

Telephone 07494 143923 or send a message via the contact page
I am an experienced qualified professional Integrative therapist using a trauma informed approach working with a wide range of client issues that include:
Depression and anxiety, Alcohol and substance misuse/addiction, Grief and loss, Low self-esteem and lack of confidence, Trauma including domestic violence, childhood/adult emotional, psychological and sexual abuse , Toxic relationships, Separation and divorce
I have a passionate belief in the human capacity for change, and I am therefore committed to using my skills, training, knowledge and experience to support those who seek therapy in assisting them to do so.
It can feel difficult to know where to start or how to cope when we feel overwhelmed by painful experiences, thoughts and feelings. Talking to someone who will listen in an open, accepting and non-judgemental way can be the beginning of a process of change and healing.
I will work alongside you whilst offering a confidential, compassionate, empathic and non- judgemental space in which together we can look at any issues you wish to, safely.
I am a relational therapist at the heart of my work which means the relationship we build together is the foundation of our work and valued, as is the relationship you have with yourself and others. I believe that you, the client, is the expert on yourself.
I practice Integratively which means I draw from a number of theoretical approaches, skills and interventions allowing me the flexibility to assist my clients as unique individuals.
I bring a warm, calm and relaxed approach to my work in which my client feels supported and empowered.
I work with clients on both a short and long term basis.
I am a registered member of the British Association for Counselling and Psychotherapy which means I adhere to their code of professional standards and ethical framework.
I have public liability insurance and undertake continuous professional development to regularly update my practice.
Together we can explore what is causing you to feel sad or unhappy, stressed or distressed. Many people feel stuck or alone with their problems but it doesn't have to always feel that way.
If you would like to see if you feel we could work together please contact me to arrange an initial telephone consultation.
Sessions are 50 minutes in duration and cost £45.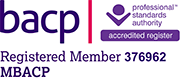 ---
Shirley Rundle DipCouns Accredited Member MNCS

Telephone 07746 627673 or send a message via the contact page
Hi I'm Shirley, thank you for taking the time to read my profile.
Life can be hard, it is a journey, not a destination and we have to navigate the bumps along the way. Sometimes we need to change direction to deal with the challenges that life throws at us, that often leave us feeling overwhelmed. Sometimes we find our own coping skills are not enough. Asking for help is nothing to be ashamed of. Counselling can help you put aside the brave face you wear for family and friends, as it can be difficult to talk openly and honestly with them.
"You can't stop the waves, but you can learn to surf" – Jon Kabat-Zinn
There are many reasons why people come to counselling. No problem is too big or too small, whether you are looking for individual counselling or help as a couple. Perhaps you have been struggling with something for a long time, or you might have experienced a recent upheaval in your life.
I understand that coming to counselling may seem daunting. Perhaps you could think of it as reaching out and taking the first step. There's no one giant leap to healing and well-being, but lots of little steps along the way. Counselling is an investment in yourself, a way of finding balance to a happier and healthier you. You're worth that!
I work with individuals and couples from all walks of life, who are going through difficult times and would like to improve how they feel about themselves, improve their coping skills, find their voice and become empowered.
Reasons for seeking counselling are as individual as you are. Counselling can help you to:
Feel more in control
Resolve relationship issues
Work through loss and grief
Become less anxious and stressed
Gain confidence to help with low self-esteem
Learn to break negative thought patterns
Work through past or present trauma
To find out more about yourself
With couples work, it is the relationship that is the client. I work in the same neutral and empathic way, helping couples to improve their relationship with better understanding and honest communication, conflict resolution skills and the belief that if they are willing to change, the relationship can change too.
I am passionate about what I do. I love people – their uniqueness, their triumphs and failures, their diversity and dilemmas. I build therapeutic relationships based on trust and acceptance. No judgement. I am an experienced, down-to-earth and friendly counsellor. My aim is to help you feel comfortable and empowered, so that you can achieve what matters most to you in your life.
It is very important that you feel comfortable and connected with a counsellor, so that a relationship based on honesty, openness and trust can be built. This will allow you to feel accepted without judgement. Please contact me if you would like a free, no obligation 20-minute phone call to get a feel if you feel we could work together.
Let's talk. Take your first step towards your best life.
Session fees range from £50 – £75. Please get in touch to find out more.

---
Diane Warburton DipCouns MBACP

Telephone 07752243692 or send a message via the contact page.
I am a qualified Counsellor with a wide range of experience having worked within two NHS trust settings, Employment Assistance Programs, an Alcohol addiction charity and having a long established private practice working with people experiencing anxiety, depression, trauma, addictions, relationship problems, loss & bereavement, self-harm, challenging life transitions and complex emotional difficulties.
People are individual and my way of working is from a person – centred perspective, I believe a good therapist- client relationship is essential for real progress to be made and more importantly sustained for the future.
It is important to have the conditions of trust, confidentiality, respect, honesty and integrity offered by a therapist and from this foundation, clients can then explore their own responses to situations without the fear of judgement and move forward in a more positive way.
Whilst working in sessions I also draw upon other models of therapy to support clients needing the knowledge and skills to manage difficult emotions, anxious feelings and to enhance better communications. These therapies are based upon an understanding of CBT (Cognitive Behavioural Therapy), Transactional Analysis, Mindfulness, Solution Focused Therapy and Mentalisation Based Therapy.
If you have been considering accessing one to one support please contact me for a free initial appointment. In so doing you may grant yourself the opportunity of deciding if this is the step that you need to take now and if I might be the therapist to support you on your journey.
Taking this step takes courage but as the Greek Philosopher, Socrates may have said, An unexamined life is not worth living.
Couples Therapy
I work with couples to support them in times of difficulty. Relationships are tricky and rarely perfect.
Sometimes happiness within relationships erodes away over a long period of time or sometimes a one off event destabilises the relationship.
I work with the aim to get couples talking together honestly and productively. We cannot make others change but we can be open to making changes in ourselves. With willingness from both parties to really hear what is being said, a relationship that may have been thought to be beyond repair can begin to regrow into a healthier more understanding and respectful place.
Please contact me to arrange a free initial session.
Further sessions are charged at
£53 for individuals (50 minute session)
£60 for Couples (1 hour session)