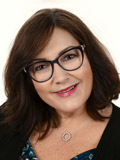 I am a friendly and practical counsellor, offering counselling to adults and couples. The roots of the way I work are based on empathy, honesty and hope. Hope is a key element as it gives you the ability to change and grow as a person.
I'm here to help and support you enhance your emotional health and sense of well-being. I believe a trusting relationship is the foundation for progression to positive change. I hope to build this with you in a supportive and non-judgemental relationship.
There are many reasons why people come to counselling. No problem is too big or too small, whether you are looking for individual counselling or help as a couple. Perhaps you have been struggling with something for a long time, or you might have experienced a recent upheaval in your life.
I work with individuals and couples from all walks of life, who are going through difficult times and would like to improve how they feel about themselves, improve their coping skills, find their voice and become empowered. Counselling will help to build your self-esteem and personal growth. We all know that some things in life simply cannot be changed, but we can change how we feel about them – we can journey together to manage your emotions and gain insights into your situation.
There's strength in asking for help. I'm here when you are ready…